BOUNDARY Billet Gears Set – 2011-2020 F150/Mustang GT 5.0
Assembled Coyote Oil Pump with Billet Gears & Billet Crank Gear Sprocket set.
BOUNset
Description
America's muscle car is a blockbuster at the strip, and Boundary pumps are made to keep the camera rolling. These pumps are made from heat treated 4140 chromoly billets, in house, right where the world's best selling muscle car is made, THE USA. Boundary oil pumps are guaranteed for as long as you… or the next guy owns them.
Boundary oil pump gears are machined in matched sets, and shipped with blueprinting paperwork. Our gears have been proven in applications of up to 400HP per Liter.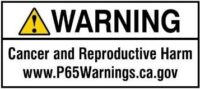 Additional information
Weight
9 lbs
Dimensions
12 × 10 × 7 in
Overview

Boundary gears are cut from special heat treated chromoly billets, Boundary guarantee your gears forever. They have found these gears to be nearly indestructible in all applications, and if you do ever manage to break a set we'll happily replace it for free, Unlike others selling oil pump gears on the side, this is our one and only specialty and we take pride in the fact no one has ever broke a set of our gears.

Assembled Oil Pump Includes:
* Oil Pump Housing
* Inner and Outer Chromoly Gear Set
* Blue printing paper work

Crank Gear Sprocket
*Great materials and design have created the strongest crank sprocket on the market at a price that keeps you racing!
* Boundary Pump Division Coyote Crank Gear Sprocket
* Cut from American 4340 chromoly steel billets
*Hardened to Rockwell C scale hardness of 50-55
*Come with an anti-burst ring that make the part 50% stronger then the stock design.

*Optional*
* High-Flow Anti-Cavitation Backing Plate info:
* Boundary's Billet back plates use advanced CFD simulation and exacting 3d precision milling to create a blend of engineering and manufacturing that produces less leak by, less aeration, less cavitation, and more high RPM flow.
* Cut from a solid slug of 4140 steel
* Increases bearing life with better oil delivery clean of trapped air and foam.
* Utilizes 3 side grinding to produce plates that are flat within .0001"
*Incorporates an O-ring into the back plate to assist with sealing around the high pressure discharge.