Dual-pump from JD Performance Solutions. Drop-in Returnless Fuel Module – 2015+ F150 5.0L with Forced Induction (Stage 2)
Stage 2 – Up to 1000whp 
Supports, Whipple, Roush, Edelbrock, ProCharger, Odin!
Description
JD Performance Solutions Dual-pump, Drop-in Returnless Fuel Module.
NOW EVEN BETTER!!!
1000whp capable on E85.
Retains OEM Siphon system to ensure fuel starvation isn't an issue at low fuel levels.
Every pump is built to order by VIN to ensure proper fitment.
100% QA/QC. Pumps are tested, calibrated, verified and logged before shipping. Flow data print-out is available upon request.
Retains OEM EVAP system.
Includes a plug and play inline fuel filter kit that utilizes an OEM Motorcraft filter.
New dual fuel pump driver module harness eliminates the need for a Hobbs switch. This eliminates a potential point of failure and gives the tuner full PCM control over fuel pressure via the tune.
Absolutely no irreversible modifications required to the vehicle to install this system.
NOTE: Fuel rails are needed for anything over 800 whp, and a good idea for anything over 700 whp. If your application does not already have included upgraded rails, follow these links. 2015-2017 Rail Kit. 2018-2020 Rail Kit.
***Built to order. Please allow 4-6 weeks build time for your application.
***NOT LEGAL FOR SALE OR USE IN CALIFORNIA ON ANY POLLUTION CONTROLLED MOTOR VEHICLE. THE SALE, USE, OR INSTALLATION OF THIS PRODUCT MAY ALSO BE ILLEGAL NATIONWIDE UNDER THE FEDERAL CLEAN AIR ACT (42 U.S.C. § 7522(A)(3)).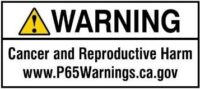 #JD
Additional information
Weight
9 lbs
Dimensions
15.5 × 11.50 × 11.50 in
Details

Includes:

* Twin fuel pump module

* Plug and play wiring harness

* Fuel filter kit

* Detailed, step by step installation instructions