WILWOOD TX6R Big Brake FRONT Brake Kit 2011+ F150
Wilwood TX6R Big Brake Front Brake Kit (Red or Black)
140-13865
Description
6-Piston Front Kit
15.5-in GT Slotted Rotor Diameter
1.38-in Rotor Width
Caution: THIS BRAKE KIT HAS AN HUB OFFSET:
This Hub Offset will move the wheels inward or outward from the fenderby this amount on each side of the vehicle
NOTE: Check "Figure. Wheel Clearance Diagram" to verify you have adequate wheel clearance for this kit.
20-in Min Wheel Dia* This Brake Kit may fit 20-inch wheels. Please refer to the wheel clearance diagram to check to see if it will fit your specific wheel.
Wilwood's Tactical Extreme TX6R Big Brake kits are ultimate in braking performance for Truck, SUV and Armored Vehicles. Using TX6R radial mount six-piston calipers and massive 15.00" to 16.00" GT-60 directional vane Spec-37 alloy rotors, these kits deliver consistent stopping power and extreme duty durability under sustained high heat with this ready to bolt-on kit. The calipers are volume matched for compatibility with original equipment power brake system output. Kits include radial mount caliper brackets, and all the necessary hardware to complete the installation. Braided stainless steel flex lines will need to be purchased for some applications.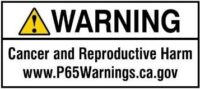 Additional information
Weight
101 lbs
Dimensions
15.8 × 16 × 15.5 in
Vehicle Compatibility

Ford F-150 2010-2014 FX2 4×2 (6-Lug)
Ford F-150 2014 FX2 4×4 (6-Lug)
Ford F-150 2010-2013 FX4 4×4 (6-Lug)
Ford F-150 2010-2012 Harley-Davidson Edition 4×2 (6-Lug)
Ford F-150 2010-2012 Harley-Davidson Edition 4×4 (6-Lug)
Ford F-150 2010-2014 King Ranch 4×2 (6-Lug)
Ford F-150 2010-2014 King Ranch 4×4 (6-Lug)
Ford F-150 2015-2018 King Ranch w/ Electronic Park Brake
Ford F-150 2015-2018 King Ranch w/ Manual Park Brake
Ford F-150 2010-2014 Lariat 4×2 (6-Lug)
Ford F-150 2010-2014 Lariat 4×4 (6-Lug)
Ford F-150 2011 Lariat Limited 4×2 (6-Lug)
Ford F-150 2011 Lariat Limited 4×4 (6-Lug)
Ford F-150 2015-2018 Lariat w/ Electronic Park Brake
Ford F-150 2015-2018 Lariat w/ Manual Park Brake
Ford F-150 2013-2014 Limited 4×2 (6-Lug)
Ford F-150 2013-2014 Limited 4×4 (6-Lug)
Ford F-150 2016-2018 Limited w/ Electronic Park Brake
Ford F-150 2016-2018 Limited w/ Manual Park Brake
Ford F-150 2010-2014 Platinum 4×2 (6-Lug)
Ford F-150 2010-2014 Platinum 4×4 (6-Lug)
Ford F-150 2015-2018 Platinum w/ Electronic Park Brake
Ford F-150 2015-2018 Platinum w/ Manual Park Brake
Ford F-150 2017-2018 Raptor
Ford F-150 2016-2018 SSV w/ Electronic Park Brake
Ford F-150 2016-2018 SSV w/ Manual Park Brake
Ford F-150 2010-2014 STX 4×2 (6-Lug)
Ford F-150 2010-2014 STX 4×4 (6-Lug)
Ford F-150 2010-2014 XL 4×2 (6-Lug)
Ford F-150 2010-2014 XL 4×4 (6-Lug)
Ford F-150 2015-2018 XL w/ Electronic Park Brake
Ford F-150 2015-2018 XL w/ Manual Park Brake
Ford F-150 2010-2014 XLT 4×2 (6-Lug)
Ford F-150 2010-2014 XLT 4×4 (6-Lug)
Ford F-150 2015-2018 XLT w/ Electronic Park Brake
Ford F-150 2015-2018 XLT w/ Manual Park Brake