WILWOOD Superlite 6R Big Brake REAR Brake Kit 2011-2020 F150
Forged Narrow Superlite 6R Big Brake Rear Brake Kit For OE Parking Brake (Black or Red)
140-13866
Description
6-Piston Rear Kit
14.25-in GT Slotted Rotor Diameter
1.25-in Rotor Width
THIS BRAKE KIT HAS AN HUB OFFSET of 0:
Min Wheel Diameter Required*: 18″ *This Brake Kit may fit 18-inch wheels. Please refer to the wheel clearance diagram to check to see if it will fit your specific wheel.
*** Wilwood highly recommends using their stainless steel braided Flexline Kit to replace OE rubber hoses. ***
Forged Narrow Superlite 6R four piston calipers are combined with BP-10 compound pads and 14.25" rotors in this group of big brake kits for Trucks. This group of specialized kits retain full use of the OE parking brake, master cylinder output, and ABS where used. FNSL6R rear kits provide complimentary style and performance with 14.25" and larger front brake upgrades in conjunction with wheel, tire, and suspension upgrades. Optional caliper finishes and rotor designs enable the builder to match style and performance on all applications.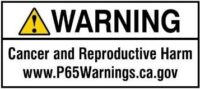 Additional information
Weight
80 lbs
Dimensions
15.8 × 16 × 15.5 in
Vehicle Compatibility

Ford F-150 2012-2014 FX2 4×2 (6-Lug)
Ford F-150 2014 FX2 4×4 (6-Lug)
Ford F-150 2012-2013 FX4 4×4 (6-Lug)
Ford F-150 2012 Harley-Davidson Edition 4×2 (6-Lug)
Ford F-150 2012 Harley-Davidson Edition 4×4 (6-Lug)
Ford F-150 2012-2014 King Ranch 4×2 (6-Lug)
Ford F-150 2012-2014 King Ranch 4×4 (6-Lug)
Ford F-150 2015-2018 King Ranch w/ Manual Park Brake
Ford F-150 2012-2014 Lariat 4×2 (6-Lug)
Ford F-150 2012-2014 Lariat 4×4 (6-Lug)
Ford F-150 2015-2018 Lariat w/ Manual Park Brake
Ford F-150 2013-2014 Limited 4×2 (6-Lug)
Ford F-150 2013-2014 Limited 4×4 (6-Lug)
Ford F-150 2016-2018 Limited w/ Manual Park Brake
Ford F-150 2012-2014 Platinum 4×2 (6-Lug)
Ford F-150 2012-2014 Platinum 4×4 (6-Lug)
Ford F-150 2015-2018 Platinum w/ Manual Park Brake
Ford F-150 2016-2018 SSV w/ Manual Park Brake
Ford F-150 2012-2014 STX 4×2 (6-Lug)
Ford F-150 2012-2014 STX 4×4 (6-Lug)
Ford F-150 2012-2014 XL 4×2 (6-Lug)
Ford F-150 2012-2014 XL 4×4 (6-Lug)
Ford F-150 2015-2018 XL w/ Manual Park Brake
Ford F-150 2012-2014 XLT 4×2 (6-Lug)
Ford F-150 2012-2014 XLT 4×4 (6-Lug)
Ford F-150 2015-2018 XLT w/ Manual Park Brake