YUKON GEAR Ring & Pinion 9.75″, 3.31 ratio – 2011-2023 F150
YUKON GEAR High Performance Ring & Pinion Gear Set 9.75″ in a 3.31 ratio.
YG F9.75-331-11
Description
Yukon Ring and Pinion sets give you the confidence of knowing you're running gears designed for the harshest of conditions. Whether it's on the street, off-road, or at the track; Yukon ring and pinion sets deliver unrivaled performance and quality. Yukon uses the latest designs and manufacturing technologies to provide a quiet running gear that is strong and easy to set up.
Fits 2011 and up Ford 9.75″
*9.75″ ring gear diameter
*31 spline pinion
*12 ring gear bolts
*3.73 ratio
Vehicle Fitment:
F150 2011-2023 that have Only Ford 9.75″ rear ends.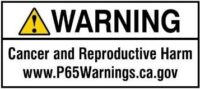 Additional information
Weight
24 lbs
Dimensions
19 × 14 × 6 in
Overview

Ford 9.75" (9 3/4 inch), '11 & up
Ring Gear Diameter: 9.750
Cover Bolts: 12
Ring Gear Bolts: 12
Spline Count: 34
Rear Suspension: Solid
Pinion Nut Size: 1-1/8

Vehicle Fitment:

F-150 1/2 Ton: 2011 – 2018 (Rear)
F-150 Raptor Edition: 2010 – 2011 (Rear)