BAKFlip MX4 Tonneau Cover 2019-2021 Ford Ranger
The MX4's resilient infrastructure is designed for everyday use, with upgraded components that provide enhanced resistance to the elements without compromising its sleek, low-profile look and feel.
BAK-448332  bak448333
Description
Introducing the all-new BAKFlip MX4, featuring heavy-duty aluminum matte finish panels that offer superior UV and scratch resistance, and an enhanced premium density foam core. The MX4 is the upgrade to the G2 aluminum series, equipped with upgraded latch housing components, and an all-new integrated tailgate seal that allows the cover to be closed with the tailgate in the closed or open position. This heavy-duty, all-season truck bed cover is designed to perform in the most extreme conditions. The MX4's solid and robust design is flush mount, and backed by an extended 5-year warranty.  Choose one,  5Ft or 6Ft Bed
TOTAL BED ACCESS
Open the cover, secure it in place with the included struts, and gain access to nearly 100% of your bed. While not in use, the struts rest in upgraded rod clips. The MX4 includes enhanced rubber bumpers, which prevent the cover from scratching your truck's cab while open.
ENHANCED SIDE RAILS
The MX4 rails have a finished look with no exposed raw aluminum. Channels are integrated into the rails, which direct water away from and out of your truck bed.
DUAL ACTION TAILGATE SEAL
The design of the MX4 tailgate seal allows you to shut the cover with your tailgate in either the open or closed position.
On average, this product will take 20 business days for Mfr. to ship.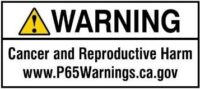 Additional information
Weight
60 lbs
Dimensions
81 × 24 × 8 in
Overview

*Manufactured using aluminum panels
*A matte black finish covers the entire top of the cover
*Enhanced prop rod clips to add a better clamping system
*Quick and easy, complete bed access
*Enhanced bumpers sit on top of the cover for an added cushion when folded against the cab
*Safely drive with the cover in 2/3 or fully open
*No drilling needed to install the cover
*Enhanced EPDM rubber seal end caps add looks and functionality
*The durable EPDM rubber seals are great for keeping excess water out
*Capable of carrying 400 lbs. of evenly distributed weight
*Enhanced end caps for the mounting rails
*Multi-function tailgate seal
*Drain tubes included (some trucks require drilling for installation)
5-year warranty