Oz Tuning – 2018-2020 F150 5.0 – Forced Induction Tune
Optimizes performance, power delivery, drivability, and transmission functions to match the power your rig is now capable of.
2018-2020 ProCharger and VMP ODIN Superchargers.
Description
Additional Checksum Validation
*** Please be aware that some newer calibrations may not be fully supported in HP Tuners VCM Suite, and will require an additional checksum validation before we can write your tune. We have no way to know this prior to receiving your "stock" read file. In the event that your calibration is not fully supported, we will submit a support request on your behalf to HP Tuners to have the file fixed and support added. Wait time to resolve this issue can be extended, however there is no possible way to tune your vehicle until the file is fully supported. This means that anyone that attempts to tune the vehicle will have this same issue to resolve, and you will have the same (or possibly longer) wait time.
____________________
If you've added boost to your F150… you've made the right move. The only thing you're missing now is an Oz Tuning Omega Tune! Let us optimize performance, power delivery, drivability, and transmission functions to match the power your rig is now capable of. Like all Oz Tuning tunes, our forced induction tunes are designed to provide maximum horsepower, while still maintaining safety and reliability. We are the Forced Induction F150 experts!
Remote dyno tuning is available. Click here for details
____________________
◄◄◄ POLICIES AND NOTICES – CLICK HERE ►►►
***NOT LEGAL FOR SALE OR USE IN CALIFORNIA ON ANY POLLUTION CONTROLLED MOTOR VEHICLE. THE SALE, USE, OR INSTALLATION OF THIS PRODUCT MAY ALSO BE ILLEGAL NATIONWIDE UNDER THE FEDERAL CLEAN AIR ACT (42 U.S.C. § 7522(A)(3)).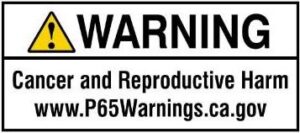 Additional information
Weight
.5 lbs
Dimensions
6 × 7 × 4 in
Supported Applications:

2018-2020 Procharger

2018-2020 VMP ODIN Superchargers

NOTES:

* All Forced Induction tunes will require extensive datalogging. Instructions will be provided, but you will need to be comfortable with downloading and emailing file attachments to complete the tuning process.

* Forced induction tunes require premium fuel (91 octane or higher) and are built for a SINGLE FUEL OCTANE.

* The RTD Interface requires a Windows 7 to 10 Laptop.

* After purchasing your tune you must fill out a complete Tune Form before we can build your base tune.