YUKON GEAR Dura Grip Positraction 8.8″ (Front Axle) – 2011-2020 F150
Yukon Dura Grip Positraction for Ford 8.8″ front with 31 spline axles.
YDGF8.8-31-1
Description
The Yukon Dura Grip provides aggressive yet smooth traction to give you the confidence & performance you need. Get longer life and better traction with the heavy duty Yukon Dura Grip Positraction. The Yukon Dura Grip uses a nodular case and forged 4320 internals for added strength along with composite clutches for high performance and long life. All units are Rebuildable and many offer upgrades to increase aggressiveness for racing applications. Each unit carries a one year warranty against defects.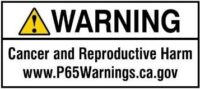 Additional information
Weight
22 lbs
Dimensions
11 × 11 × 11 in
Overview

The Yukon Dura Grip provides aggressive yet smooth traction to give you the confidence and performance you need. Get longer life and better traction with the heavy duty Yukon Dura Grip Positraction.
Ford 8.8" Reverse Front 31 spline
4-spring, clutch style positraction
Internal gears are manufactured using forged 4320 steel and cut to provide stronger teeth
Fully rebuildable
Assembled in the USA
Ring Gear Diameter: 8.800
Cover Bolts: 10
Ring Gear Bolts: 10
Spline Count: 31
Pinion Nut Size: 1-1/16

Compatible with Models:
F-150 1/2 Ton: 2009 – 2017 (Front)
F-150 Raptor Edition: 2010 – 2015 (Front)