YUKON GEAR Grizzly Locker 8.8″ (Front Axle) – 2011-2020 F150
Yukon Grizzly locker, Ford 8.8″ front with 31 splines.
YGLF8.8-31
Description
The Yukon Grizzly Locker is the ultimate in mechanical locking differentials for street, off-road, and drag racing. Grizzly Lockers provide 100% power to both tires, while still allowing for disengagement while negotiating turns.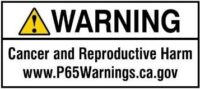 Additional information
Weight
24 lbs
Dimensions
11 × 11 × 11 in
Overview

Ford 8.8" Reverse Front 31 spline

2011 and Newer 8.8 Front

Patented internal design reduces common locker failures
8620 internals for added strength
Assembled in the USA
Ring Gear Diameter: 8.800
Cover Bolts: 10
Ring Gear Bolts: 10
Spline Count: 31
Carrier Breaks: none
Pinion Nut Size: 1-1/16

Compatible with Models:

F-150 1/2 Ton: 2009 – 2018 (Front)

F-150 Raptor Edition: 2010 – 2015 (Front)