Omega Speed Solutions STAGE 3 – 2015-2017 F150 5.0L
Add Unmatched Performance With Our STAGE 3
 Package. 
Includes: 
Basic Mods Oz Tuning Omega Tune

PMAS or JLT Intake

BDX PROGRAMMER

2018+ GT Intake Manifold (Ported by AFS)

80mm Throttle Body (Ported by AFS)
Description
If you are just starting out, or are on a tight budget, or maybe just want more performance over stock, these are our hand selected choices that will give you the best gains.
Our Omega tune is unlike any other tuning. It replaces multiple tunes, so no more need to buy and load different tunes. Once you load it you can run any octane, E85, or a blend of fuels. The tune automatically adapts and gives the best performance all the time. No more switching tunes. We also tune the sport and tow modes, and all you would have to do is engage those features as you normally would. It is the most complete, versatile tune you can get.
Factor in a PMAS cold air intake, a ported 2018+ GT intake manifold, a ported 80mm throttle body, and you have the best possible bolt-on setup with proven performance.
____________________
What Comes With This Package. Click below for more information on each:
* PMAS Intake or JLT Cold Air Intake Kit
* SCT BDX Programmer
 BDX Window Mount – Option
* 15-17 F150 5.0 – Omega Tune – Basic Mods
* 2018+ GT Intake Manifold (Ported by AFS)
* 80mm Throttle Body (Ported by AFS)
____________________
NOTES: Professional installation is recommended for the GT Intake. No instructions are provided.
◄◄◄ POLICIES AND NOTICES – CLICK HERE ►►►
***NOT LEGAL FOR SALE OR USE IN CALIFORNIA ON ANY POLLUTION CONTROLLED MOTOR VEHICLE. THE SALE, USE, OR INSTALLATION OF THIS PRODUCT MAY ALSO BE ILLEGAL NATIONWIDE UNDER THE FEDERAL CLEAN AIR ACT (42 U.S.C. § 7522(A)(3)).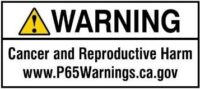 Additional information
| | |
| --- | --- |
| Weight | 35 lbs |
| Dimensions | 48 × 22 × 18 in |